Being the male of the species, it's often difficult to discern the wants and needs of a significant other. In the case of where we needed to go out to eat this week on date night, my mission could not be any clearer,
Sissy's Southern Kitchen and Bar
on Henderson. My lovely wife, with her Latin accent, kept asking for what could only be understood as Cici's, but I was reasonably sure that she did not want buffet pizza. Now that we have tried Sissy's, even if I was wrong, I believe I have won some reputation points for the meal.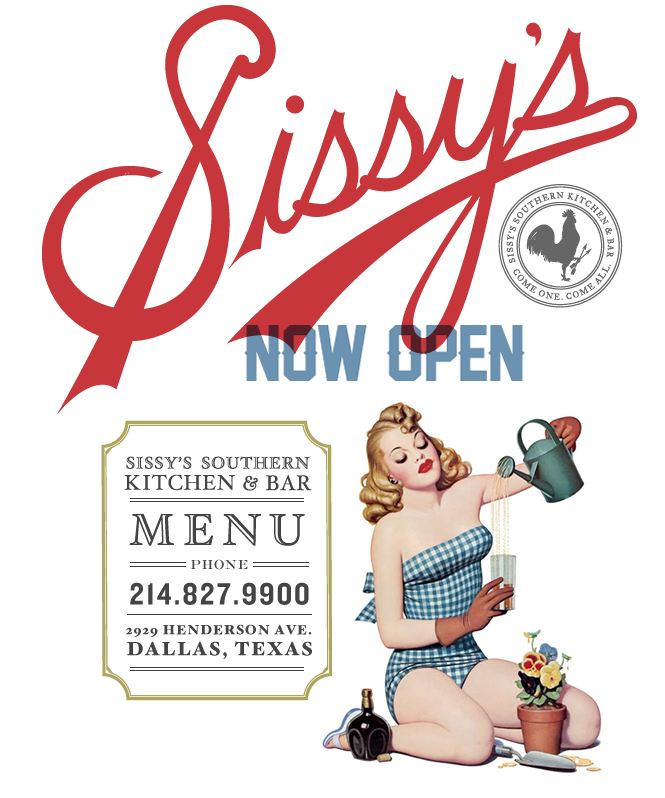 The dining room was very comfy and the waitstaff were warm but respectful of our time and space. They were all dressed in throw back apparel completing the 50s vibe of the dining room. The place was packed, with people waiting up front. A real mixed crowd, from blue hairs to tattoos.
We opted for no appetizers, saving room for desserts, and headed straight to Sissy's Jalapeño Margaritas. They were made with blood orange juice and you could see the jalapeño seeds swimming in the drink. Not too sweet, just the right amount of bite. ¡Perfecto!
My wife pretended to look at the menu, but it was very clear before she entered the beautiful, she was going to order the fried chicken. I'm pretty sure she looked at the menu just to preview the desserts and decide what I should order, so that she could try a second dish. Needless to say, as metal buckets of fried chicken were delivered to several adjacent tables, it was clear that my wife was not alone in her obsession.
I opted for the Texas Fish and Chips. I don't know why. There were several intriguing comfort food options that will need exploring in future visits (spoiler: I liked it and will definitely return) including the Crispy Chicken Fried Streak, but I was quite content with my selection. The fish and the fries were perfectly crispy on the outside yet cooked to perfection. The fries had great seasoning, though I'm sure that some might think they are too salty, but as the song says, "That's what fries are for...keep smiling, keep biting..."
The desserts were both good, though I will admit that I will opt for the appetizers next time, as the savory won out handily over the sweet at this establishment. Oh, and I will be back.